"I purchased the Landscape Legends Presets several years ago. I use them extensively and absolutely love them as well as the support and updates." - Mike
Most photographers find that processing and editing photos can be extremely time consuming, cumbersome, and often frustrating. Lightroom offers plenty of potential. But messing with sliders and adjustments takes a lot of time. And in many cases, you may even feel like the results aren't as good as they could be.

You may have tried Lightroom presets hoping they would be the solution, only to be disappointed that the presets just didn't work well with most of your photos.

But now you can process any landscape or nature photo quickly, easily, and effectively.
In fact, in most cases you can do it in just a minute or two. And this doesn't force you to use a one-size-fits-all approach that won't be ideal for your photos. Instead, you can process each photo to look its best, without the major time commitment.
The Landscape Legend presets are compatible with Lightroom versions 4, 5, 6, 7(Classic CC), and CC for Mac or PC
Landscape Legend is the most complete set of Lightroom presets created just for landscape and nature photos. The suite includes 4 parts: one-click presets for the quickest results, stackable workflow presets for ultimate customization and unlimited possibilities, graduated filter presets, and adjustment brush presets for working with fine details. Well over 400 presets in total!

Spend Less Time At The Computer, And More Time With Your Camera, Surrounded By Nature.
I'm Marc, the founder and editor of LoadedLandscapes.com, a leading landscape and nature photography blog.
I started working with Lightroom several years ago. I found that it gave me all kinds of tools and settings to really improve my photos. The problem was, I was spending way too much time editing each photo. When I would take a lot of photos in a single day it was painful to sit down at the computer and see how many photos I had to process... because I knew it was going to take forever.

To reduce the amount amount of time I spent in Lightroom I tried using presets. I created my own presets for specific types of photos or effects. That worked pretty well for many photos, but there were still a lot of photos that needed tweaks, even after using a preset.

Eventually this led me to create the system that I use today on all of my landscape and nature photos. Now I am able to edit each photo quickly. I can work through hundreds of photos in a reasonable amount of time. And best of all, this system works for any landscape photo and the results are customized and specific just for that individual photo.
Over the past few years thousands of other photographers (both hobbyists and professionals) have been using this system as well. Let me show you why they love it.
Completely Processed in 92 Seconds!
Watch the video below to see this photo go from "before" to "after" in only about 92 seconds using the workflow presets from Landscape Legend.

Is Your Photography Being Held Back By:
Excessive time demands to get your photos just right?
Presets that don't work well with your landscape photos?
Lightroom's lack of a clear workflow in the Develop Module?

The Landscape Legend Lightroom Presets can be just what you need to get the amazing results you want. And you will also saving hours of your time processing your photos!
Sample Before and After Images:
Unlike other presets or photo editing systems, Landscape Legend is:
Created for the specific needs of landscape and nature photos.
Flexible enough to be useful for any landscape or nature photo.
Not a one-size-fits-all solution. You will get the best results for each photo that you process.
When You Purchase Landscape Legend Today You Will Get:
150 one-click Lightroom presets created specifically for landscape and nature photos. Instantly process your photos with a wide variety of effects made just for nature shots.
130+ workflow presets give you much more flexibility as compared to the one-click presets. They are perfect if you want the freedom to create a look that is just right for your specific photo. One-click presets can be great, but the workflow presets are ideal if you don't want limitations. In just a minute or two, and only a few clicks of the mouse, you can get amazing results. And best of all, they work with any landscape or nature photo because they give you the ultimate flexibility!
55 graduated filter presets. Use them in combination with the one-click presets or workflow presets to take your photos to the next level. These presets will make small changes that can dramatically improve your photos. They are great for things like boosting a blue sky, enhancing a sunset, adding drama to the sky, adding texture and detail to the foreground, adding or removing haze, or blurring the sky or foreground.
70+ brush presets to apply the finishing touches and work with fine details. You can work with very specific parts of a photo to lighten or darken, sharpen or blur, boost colors, warm it up or cool it down, and much more.
Access to documentation videos that demonstrate how the presets work and how you can best put them to use with your own photos. We also have video and text instructions for installation (don't worry, it's simple).
4 case study videos that show real-world examples of the presets in action. Watch a photo go from start to finish, with explanations along the way, in just a few minutes.
Downloadable PDF guide, "How to Batch Process Photos in Lightroom". Learn how to save hours of time and process photos faster.
With these 4 types of presets you have everything you need to edit landscape and nature photos very quickly and effectively. You'll spend fewer hours at the computer and you'll love the results, I guarantee it!
What Our Customers Are Saying:
"I have fallen in love with the Landscape Legend presets. It has taken my photography to another level." - Thomas
"Your presets are the finest I've ever used." - Walter
"I couldn't be more happier with the presets." - Michael
"I love your product already. I am a Landscape Photographer, and I pulled up some old shots of Acadia, and wow what a difference with your presets." - Keith
"I'm really liking the presets! My landscape pictures from my recent trip to Panama are looking really nice." - Leslie
"I purchased the Landscape Legends Presets several years ago. I use them extensively and absolutely love them as well as the support and updates." - Mike
Try It Risk Free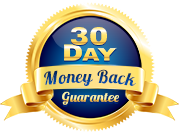 When you purchase Landscape Legend today you will have a full 30 days to try it out. If for any reason you are unhappy with the purchase, simply email me for a full refund. Based on the thousands of happy customers that have purchased Landscape Legend over the past few years, I'm confident that you will love it too.

Have you been let down by preset purchases in the past? I know many of my customers have purchased presets from other sites that simply don't work well for them. So I've worked hard to make Landscape Legend flexible and powerful enough to work for anyone. And with my guarantee I am willing to take the risk instead of placing that risk on you.
Get the Landscape Legend Presets Today for $34 only!
Limited Time Offer!
Yes, Give Me the Presets!
With this purchase you'll get all 400+ Lightroom presets and the right to use them on personal or commercial photos for as long as you would like. You will also get free access to any future updates of the presets. And you'll get the bonus documentation videos, case studies, and batch processing guide.
Frequently Asked Questions
When will I get access to the presets?
Immediately after the purchase is successfully processed you will be led to a download page. You'll also receive an email with a download link.
Can I use the presets for commercial purposes?
Yes. You can use the presets on photos that you will sell or license. The preset files themselves cannot be re-sold or re-distributed, but you are welcome to use them in the processing of photos that you will sell.
What software is required to use the presets?
You will need Lightroom. The presets are compatible with Lightroom versions 4, 5, 6, 7(Classic CC), and CC. The presets are not compatible with Photoshop.
NOTE: Custom Brush and Graduated Filter Presets are not supported by Adobe Lightroom CC - Desktop (Cloud-Based Version).
Do they work on a Mac/PC?
Yes, they work on both Mac and PC. We have installation instructions for both Mac and PC.
Do they work with both RAW and JPG files?
Yes, they can be used with either.
Are instructions included?
Yes. You will get access to documentation/videos that demonstrate how to use the presets. The case studies are also helpful.
If you have any other questions please contact us.